By Ali Azhar–The software-as-a-service (SaaS) industry has witnessed an AI rush in 2023, primarily as a result of the increase in the capabilities and demand for generative AI. While the surge of AI can help support innovation in the SaaS industry, there are some concerns about the quality of data being used by AI.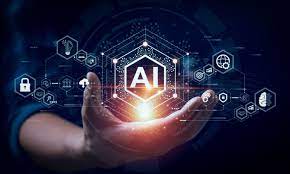 Panintellgence, a leading provider of embedded analytics and business intelligence solutions for SaaS applications, published a report on the rush of AI in the SaaS industry. The report is based on a study of 55 SaaS vendors, ranging from small businesses to large enterprises. The data for the report was gathered through a combination of face-to-face interviews, online surveys, and in-depth analysis of public statements by the vendors.
Based on the Panintelligence research and market analysis, the adoption of AI in SaaS has picked up pace in 2023. Around 76 percent of SaaS companies have already adopted AI and 22 percent are looking into the use cases. Just 2 percent of SaaS vendors say they have no plans to use AI. The top use cases of AI include deployment in the product (40 percent), use in the back office (26 percent), and testing in the product (25 percent).
Four out of five respondents pointed to innovation as a key business concern and more than half believe that innovation is a major strategic priority. Companies are ready to pour significant resources into developing new features, capabilities, and products. The drive for innovation comes from two main sources – maximizing SaaA product value and improving the resilience of SaaS platforms.
In terms of investment, SaaS vendors are focusing on three primary areas – security and data privacy, AI and ML, and integrations and APIs. Security remains a critical concern for 94 percent of the vendors. As vendors deploy more AI technology, they will have to satisfy stringent regulatory requirements for data privacy, sovereignty, and security.
A growing number of SaaS leaders attribute the rise of AI initiatives to directors from investors and boards. The domain of integration and APIs assumes a pivotal role as SaaS vendors look to utilize APIs to facilitate internal and external data sharing. The integrations help enable vendors to tap into third-party data sources to enrich their AI models.
While 2023 has been a year for generative AI, 2024 is expected to usher in a broader range of AI innovations. The Panintelligence study shows that 42 percent of SaaS vendors are developing new AI product innovations that will be rolled out in the next 12 months. The more practical use cases of AI will include predictive analytics, deep learning, and casual AI. With casual AI, vendors can gain insights into the cause of a decision. This helps improve the accuracy of AI models.
The Panintelligence report highlights that the rush to AI could be undermined by insufficient focus on data quality. Around two-thirds of SaaS companies currently investing in AI could be training their models on poor-quality data. This can compromise prediction accuracy and reliability. In addition, it can lead to discriminatory or unfair conclusions from the data.
Commenting on the importance of data quality, Zandra Moore, CEO of Panintelligence shared, "The SaaS sector is well placed to embrace AI and make it available at scale. However, companies that haven't prioritized data quality could be training their models on data that compromise prediction accuracy and create unfair or discriminatory outcomes. Neglecting data quality today could cost SaaS companies dearly in regulatory action and retrospective data cleansing and processing fees."
Failure to address data quality issues adds to the biggest hurdle in the success of AI in SaaS: regulation. The laws and regulations for the use of AI are still evolving, so there is uncertainty in the future legal frameworks and barriers to AI adoption. However, SaaS vendors are mindful of this challenge and are actively working on ensuring their AI systems adhere to laws and regulations. With new AI innovations and potential changes in the regulatory landscape, the coming year is poised to be a pivotal one for the use of AI in SaaS applications.
Category: Uncategorized