Leadership Team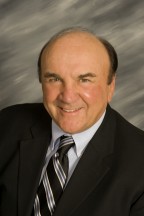 Dan Gatti
Mr. Gatti is the Executive Director of Big Data IoT Forum and has been involved in Big Data issues since his early career as data base systems programmer at IBM. Mr. Gatti serves as Managing Partner of Innovative Capital Ventures, Inc. helping companies get additional investment and manage the strategic relationship with companies interested in new technology.
Mr. Gatti is Vice Chair of the Chairmen's Roundtable providing pro-bono mentoring to CEO's in San Diego, helping their companies become more successful. Mr. Gatti has been President and CEO of three venture backed companies: OnSite Systems selling data intense wireless backhaul solutions, BigBangwidth selling jumbo switches for HPC networks, and MAYAN Networks, providing optical switches to the telecommunications market.
Previous positions include Vice President and General Manager of 3Com's Network Service Provider Division, Vice President of Worldwide Sales at Primary Access, President of Aptec Computer Systems providing multimedia I/O servers. Vice President of Marketing at Amdahl and GTE. Mr Gatti started his carreer at IBM
Mr. Gatti has a BA from Fairfield University and completed the executive MBA program at the Harvard Advanced Business School.
Dr. Eric Frost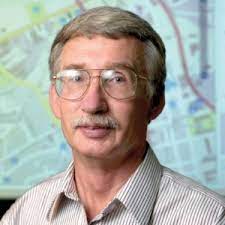 Eric Frost directs the SDSU Viz Center (http://vizcenter.sdsu.edu) and the Homeland Security Graduate Program (http://homelandsecurity.sdsu.edu) at SDSU. The focus is on doing real things and teaching our 120+ graduate students from this perspective to help build the leaders and managers of the future. Our end product and joy is in preparing students largely for public service on a global basis. Combining sensors, communication devices, data fusion, cloud computing, and social media provide a pathway to help educate our students in the Internet of Things and the incredible power hat it represents for global humanitarian assistance and disaster relief as well as nearly every other aspect of Homeland Security, business, education, tourism, and life.
By utilizing the power of the Internet to bring together sensors, data through time, and patterns of life along with UAV and satellite data, Frost and Viz Center colleagues are seeking to help build applications of the Internet of Things to assist in disaster, business and trade development, and law enforcement, and Humanitarian Assistance Disaster Response.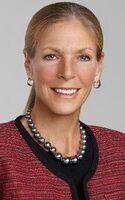 Virginia (Ginny )Beneke
Ms. Beneke currently participates on boards and runs a consulting practice supporting leadership personnel and company owners. She also serves as chair for the Chairmen's Roundtable, an organization that mentors San Diego CEOs to meet and exceed their professional objectives.
Ginny has held executive positions as CEO, President/GM, and CMO in the technology and education industries where she has spearheaded many successful endeavors. Her expertise has vitalized growth and profitability for both mature and emerging organizations serving the enterprise, consumer, and central site markets. She has spent half of her career with top fortune 100 companies, AT&T, Exxon, and the Xerox Corporation, and the other half with medium-size and start-up organizations.
At AT&T, Ms. Beneke headed up the Network Access business unit where she had overall operational and P&L responsibility for five lines of business on a global basis. During her tenure she increased revenues and profits by streamlining processes, focusing on emerging and innovative technology opportunities, establishing partnerships, and expanding into new markets, both nationally and abroad. As part of these initiatives, she spearheaded her business unit's entry into the retail market and led three of AT&T/Lucent's successful new business endeavors.
Most recently, Ms. Beneke was CEO of an education services organization where she stabilized company operations and established a plan for growth and success. Prior to that she was VP of Operations and Marketing and then Vice Chancellor/President/CMO at the National University System. She ran operations for 29 campus locations, headed up online endeavors, and oversaw all marketing activities for nine NU System entities. Added to Ms. Beneke's oversight was taking on the president role at the National University Golf Academy. Her contributions generated organization vision, scalable operations, growth, and financial success. She was also the General Manager for GreatCall, the maker of the Jitterbug smartphone.
Ms. Beneke received her B.A. in Business Administration/Economics from Bowling Green State University and an M.B.A. in Marketing from George Washington University. She also completed an Executive Management Program at the Wharton School of Business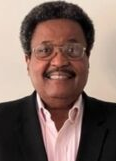 George Martin
George Martin is a very involved and committed executive who has more than 50+ years of business and community experience both on the local, national, and international levels.
Mr. Martin serves as Chairman and CEO of Veteran Contact Center, providing employment for veterans and disabled veterans as call center agents. Mr. Martin is also Chairman of HST,a Black owned, disabled veteran business providing installation and management of smart city utility infrastructure. Mr. Martin also serves as Chairman of the Urban League of Morris County.
Previous, Mr. Martin, was Chief Operations Officer, of The Omega Nexus Group,, Executive Vice President, Dun & Bradstreet, Vice President Business Development , AT&T and served in executive marketing positions at IBM. Mr. Martin is an outstanding member of his community where he has worked with YMCA's, Education Coalition groups and is a Deacon in his church serving as the Chairman of the Millennium Committee, Financial Literacy Committee and Strategic Planning.
Mr. Martin received his BA from California University and MBA from the University of Pittsburgh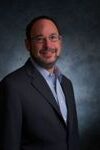 George Symons
Mr. Symons is VP, Strategy for Cloud, Infrastructure & Security at Persistent Systems, a trusted Digital Engineering and Enterprise Modernization partner. Previously, was COO of Sureline Systems providing SUREedge, an enterprise class software solution for migration to and from the cloud, disaster recovery, data center consolidation, and application mobility.
Prior, George, was CEO of Gridstore™ the leader in HyperConverged All-Flash Infrastructure for the Microsoft Cloud-Inspired Data Center. disaster recovery, data center consolidation, and application mobility.
Prior, George, was CEO of Gridstore™ the leader in HyperConverged All-Flash Infrastructure for the Microsoft Cloud-Inspired Data Center. disaster recovery, data center consolidation, and application mobility.
George was Chief Strategy Officer of Nexsan Technologies, sold to Imation, providing backup and data management solutions. Other positions included CEO of EvoStor, CEO of Yosemite Technologies, CTO for Information Management of EMC and several positions at Legato.
Mr. Symons has bachelor degrees in Computer Science and Management Science from UCSD and an MBA from UCLA.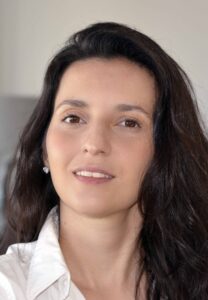 Julia Duran

Ms. Duran is the CEO and Founder of South Geeks, a near-shoring company established with a vision to conduct business conscious building high-quality teams with competitive rates for software development projects at cost-effective prices. South Geeks helps companies in the United States to access exceptional talent benefiting from lower cost of living in our region. South Geeks culture, values, and long-term vision set us apart from other providers.
South Geeks connect and inspire people so they can strive for excellence, putting people first, performing with integrity and empowering collaboration.
Prior to South Geeks, Ms. Duran was the Executive Project Leader behind dozens of teams responsible for developing sophisticated software projects. Ms. Duran has years of experience managing customer implementation at IBM, Verizon and Hewlett Packard. Ms. Duran is recognized as a leader in the international IT community.
Ms. Duran is a member of the Entrepreneurs' Organization in San Diego. Ms. Duran earned a degree in Computer Science from Caece University.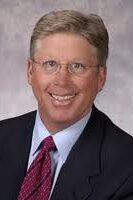 Mike Wall
Mr. Wall most recently was president and CEO of Amplidata, which was acquired by Western Digital. Amplidata provides a scalable storage solution that solves performance and durability.
Prior, Mr. Wall was president and CEO of Atempo enables organizations to preserve and protect digital information simply and effectively, across any infrastructure, on any platform, over long periods of time. Atempo was acquired by ASG.
Mr. Wall was President and CEO of DiCom Grid and previously general manager of Intel's Storage Group, based in Chandler, Arizona, from 2002 to 2007. He was responsible for managing the P&L and all aspects of product and business development for Intel's $500M storage business. Prior to this, Mike was the general manager of Intel's Supercomputer Systems Division, where he led the introduction of Intel's x86 architecture into the high performance computing market with massively parallel systems.
Before joining Intel, Mike was general manager at Cray Research, responsible for North American Operations. He also held several marketing management positions at IBM in New York City.
Mr. Wall sits on the Boards of DICOM Grid, Atempo and Nirvanix. Mike earned his Bachelor of Arts in Economics from the State University of New York at Stony Brook and completed his Masters of Management Sciences, Averill Harriman College for Urban and Policy Sciences, at SUNY Stony Brook.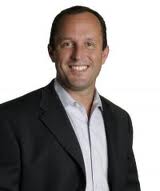 John Rotchford
Mr. Rotchford is the Managing Director of Strategic Advisory Services International (SASI), a boutique M&A advisory firm focused on serving private, venture backed technology companies. Mr. Rotchford has over 20 years as a technology industry veteran with a unique blend of investment banking, strategy consulting, corporate development and start-up experience.
The market focus of SASI is IT, with core expertise in IT Infrastructure, Storage/Data Protection, Cloud Computing, SAAS, IT Security and Network Technologies.
Mr. Rotchford's transactions include, EMC, Seagate, Citrix, Riverbed and Qualcomm. Prior to SASI, Mr. Rotchford managed the Southern California practice for SVB Alliant. Also, Mr. Rotchford was responsible for strategic planning and M&A activities at Iomega, Brodview and Compaq. Mr. Rotchford earned a B.S. in Finance and Accounting from Babson College.

John Matze
Mr. Matze is President and CEO of BridgeStor, providing Application Optimized Storage Appliances. John is a well-known "serial entrepreneur" in the storage industry. Always championing new technologies and committed to mutually profitable programs for his channel partners, CRN Magazine recognized Matze, one of the original authors of the iSCSI protocol, as one of the Top 25 Innovators. The publication further recognized him in 2010 as a 'Storage Superstar.'
John Matze has spent 20 years as an executive, visionary and frequent product award winner in the storage industry. He is a co-inventor of iSCSI and an acclaimed thought-leader in storage virtualization. He is pioneering the use of Advanced Data Reduction for application and virtual machine storage
Mr. Matze was founder, President and CEO of Siafu Software sold to Hifn and Okapi Software sold to Overland.