About Us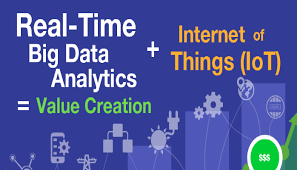 Centers of Excellence include:
1-The Big Data IoT Forum is an industry organization dedicated to providing information and solutions about the massive growth in Big Data and the Internet of Things. Our vision is to provide a Forum for customers to discuss their application and how they will implement IoT analytics into the workflow.
IoT promises to create value for enterprises by bringing together real-time presence leveraging physical analog sensor-enabled devices that can bridge to the digital world, the wireless and wired connectivity of the analog sensor-enabled devices to cloud-based services for ubiquitous delivery of analytics over a communication channel, and scale any number of connected devices and voluminous data.
With the proliferation of smart phones, most individuals use them all day while at work. The next Big Data IoT wave will be embedding smart phones and devices into the workflow and having analytical information in their hand to make decisions.
2-SDSU Centers of Excellence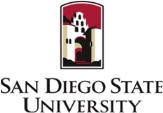 The role of the CIO in today's world is changing because of cloud computing, IoT and the focus on analytics.  The Cloud Storage and IoT Centers create a unique opportunity for SDSU students to be prepared for the changing business environment. They can gain extremely valuable knowledge with hands-on experience with the rush to cloud computing and how to develop IoT applications that impact business decisions focused on analytics with devices embedded in the workflow.