By MuleSoft–As the pressure to deliver seamless digital experiences for customers and employees grows, so does the demand on IT departments. The volume of digital initiatives doubled during the pandemic, making it even more difficult for already stretched teams to keep up with the needs of the business. IT teams also found themselves pulled away from innovation projects more regularly during the crisis, to provide critical support needed to ensure "business as usual." In 2022, business technologists will relieve some of this pressure by working alongside IT teams to accelerate innovation.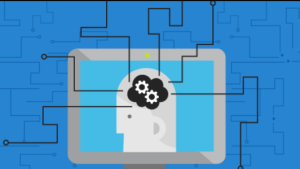 The potential for business technologists, employees who report outside of IT departments to drive their own digital innovation whilst alleviating the bottleneck of IT is immense and is already being widely recognized. By 2024, 80% of technology products and services will be built by those who are not technology professionals, according to Gartner.4
Low or no‑code approaches and AI‑assisted development tools hold the key to success. Gartner5 found 77% of business technologists routinely use a combination of automation, integration, application development or data science and AI tools in their daily work. By dragging and dropping reusable application components via intuitive user displays, these business technologists can create connected experiences without needing to invest time and effort in learning how to code.
Some 80% of business users agree that if data and IT capabilities were discoverable and available in packaged business capabilities (PBCs), they and their colleagues could create solutions and deliver digital projects more quickly. This is already happening in many organizations, over 36% say they have a mature approach to enabling non-IT users to easily integrate apps and data sources through APIs.
A further two-fifths (44%) say they are in the process of developing plans, highlighting that organizations are looking to empower business users with self-service integration capabilities. By taking this approach, business teams can meet their objectives, and work more closely alongside IT to accelerate innovation and drive greater value for their organization. Meanwhile the reuse of internal software assets and components as PCBs drives greater agility, scale, and cost efficiencies.
Category: Uncategorized