By Wittra Sweden-Farming is a complex, dynamic, highly competitive industry, especially since finding help has become quite complicated. Farmers need to boost production to meet growing demand while maintaining, and ideally, growing revenue.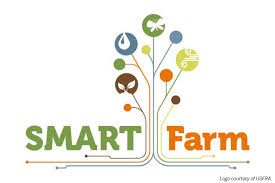 Technology advances, like IoT and smart farming, are options that offer them that ability. Plus, with the exponential growth of the world population, the world will, most likely, need to produce 70 percent more food in 2050, according to the UN Food and Agriculture Organization.
Agricultural businesses must clear significant hurdles to reach that goal. The amount of farmable land is shrinking as urbanization flourishes. Competition for the limited availability of natural resources, such as fresh water and arable land, has intensified. Their workforce is in flux because the potential agricultural labor pool has been declining, a problem aggravated by the pandemic. In addition, agricultural enterprises face many traditional business challenges such as the large size of many farms, low cellular connectivity, lack of visibility, and securing assets.
"Farmers need to boost production to meet growing demand while maintaining, and ideally, growing revenue."
Farming's Inefficient Manual Processes
To date, farming has been largely a manual industry, one where the equipment has been mechanical and sometimes simple. As a result, the only way to produce more crops (and grow revenue) has been to hire more workers, which conversely increases expenses. The business has sometimes been inefficient, as farmers have operated reactively. Equipment breaking down and in need of maintenance could happen at the most inconvenient times and with time-consuming repairs sometimes interfering with agricultural production or processes. Often, the outcome of the operations has been subjected to the whims of the weather, unforeseen pests, and supply chain fluctuations.So, where can farmers turn for help?
IoT Solutions
With IoT, the traditional way of farming is enhanced through technology and data, resulting in a transformation that enhances efficiency and predictability and offers a positive environmental impact.Smart farming with IoT is much more efficient than the traditional approach. A raft of new devices has been developed which provide visibility into areas, like soil composition, weather patterns, pest control, and crop nourishment. With IoT, farmers can gain a complete 360° view of their operations and enhance their business in several ways:
Improve both the quality and quantity of their produce
Minimize risk and waste
Insight into their assets' performance
Tracking of crop development, harvesting, and distribution
View the impact of environmental and other factors on their produce
Automate repetitive tasks and save time, energy, and money. By using technology to perform a task – e.g. sensors monitoring soil moisture level (when it decreases, the irrigation system kicks in) – farmers can instead focus on more high-value activities and improve overall efficiency.
Delivers actionable intelligence in its ambition of sustainability, enhanced productivity, and it helps in minimizing environmental impacts. Farmers monitor the field conditions from anywhere with the help of sensors that monitor light, humidity, temperature, soil moisture, crop health, etc.
The new developments have sparked interest in a series of investments. The global precision farming market size is anticipated to reach $20.84 billion in 2030, registering a CAGR (Compound Annual Growth Rate) of 12.8 percent.
Smart farming enables the reduction of waste from the quantity of fertilizer utilized and for example, the number of journeys the farm vehicles has made. They can also lower costs by better utilizing commodities, such as electricity. In areas of drought, crop water management solutions maximize the use of increasingly limited water supplies. These solutions calculate valve operation and timing and create an optimum irrigation process, a change resulting in preserving water resources.
Pests are prone to destroy crops and cause significant monetary losses. To prevent such situations, IoT sensors scan and monitor environmental parameters and plant growth. They understand pest occurrence by observing, inspecting, identifying, and recording. This information then enables farmers to recognize what is happening with their crops and helps reduce the potential damage as a result.
Smart Farming Advantages
With IoT solutions, agricultural enterprises streamline their operations in new ways:
#1: Improved Herd Management
Farm owners utilize wireless IoT applications to collect data regarding the location, well-being, and health of their livestock, like cattle. This information not only prevents the spread of disease but also lowers labor costs, as there's no longer a need to send employees out in the field to gather the information.
#2: Better Vegetation Yields
Smart greenhouses intelligently monitor as well as control the climate, eliminating the need for manual input.
#3: Longer Equipment Life
Predictive analytics help farmers manage their equipment proactively. They no longer need to wait for tractors to break down to know when they need to be serviced. The solutions correlate information, identify trends, and then make recommendations, which means that possible alteration is done before the equipment breaks down. As a result, agricultural enterprises maximize their machinery's lifespan and increase their maintenance team's efficiency.
A Streamlined Process
Many farmers are struggling to create viable businesses as they face a number of natural and manmade obstacles. Smart farming with IoT technology offers everyone in the farming business the ability to add digital intelligence to traditional devices, to gain more visibility into specific operations. When applied the users can streamline operations, reduce expenses, and increase revenue, traits needed to survive in today's difficult marketplace.
Category: Uncategorized