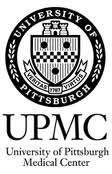 October 5, 2012 – The University of Pittsburgh Medical Center will invest $100 million over five years to build a data warehouse to support an enterprise analytics initiative supporting personalized medicine.
The goal is to help clinicians develop treatment plans based on an individual patient's genetic and clinical information, and to use analytics for identify patients at risk for kidney failure or other conditions based on subtle changes in lab results, according to the organization.
In preparation for the initiative, UPMC has worked with Carnegie Mellon Software Engineering Institute to study best practices for using analytics. Now, it will spend two years building the data warehouse with vendor partners dbMotion, IBM, Informatica and Oracle. The warehouse will collect clinical, financial, administrative and genetic data, among other information, from more than 200 sources across the enterprise that also includes a health plan.
UPMC's information systems hold more than 3.2 petabytes of data. Clinicians, researchers and administrators will have role-based, real-time access to data and analytical tools.
Category: Uncategorized